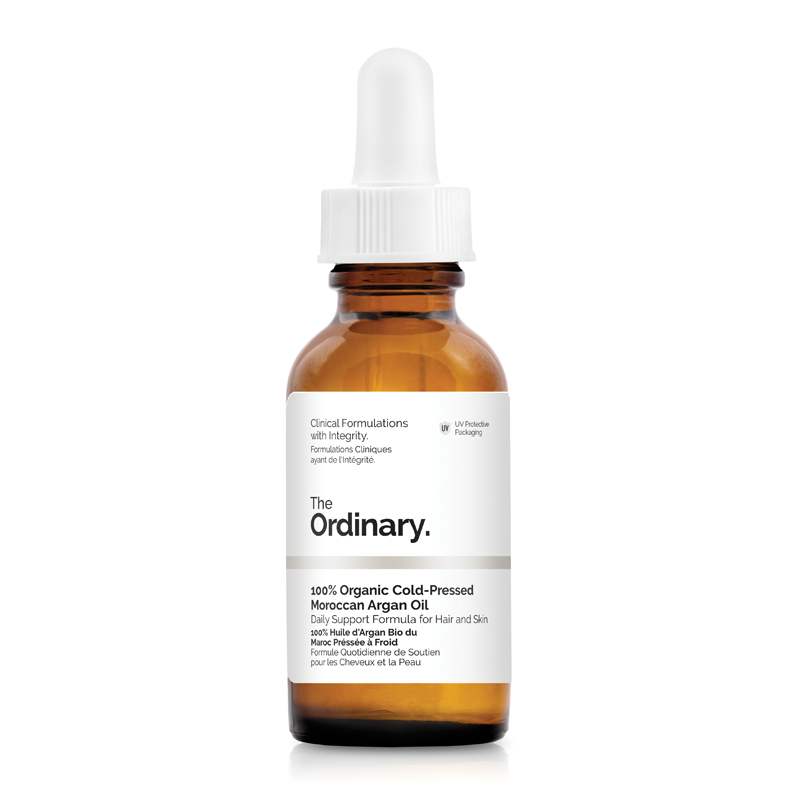 100% Organic Cold-Pressed Moroccan Argan Oil
Daily Support Formula for Hair and Skin
This formulation uses 100% pure Moroccan Argan Seed Oil extracted through a cold pressing that preserves the integrity of the oil's fatty acids, vitamins, phenols (including caffeic acid) and carotenes. Argan oil's main fatty acid content is made up of oleic acid and linoleic acid. The oil supports healthy skin and reduces the appearance of flaking. It also adds soft sheen and strength to hair.
Notes : Supplied in UV-protective packaging.
Our Moroccan Argan Oil is completely unrefined and imparts a natural scent. This scent is not an indication of rancidity. Argan Oil that does not have a scent is refined and offers reduced benefits.
As of May 1, 2017, this product may contain sources from Argan nuts and seeds. The specifications of the oil remain virtually identical. However, if you have a nut allergy, please note that this product may contain traces of nuts.
water-free - YES
alcohol-free - YES
oil-free - NO
silicone-free - YES
nut-free - NO
vegan - YES
gluten-free - YES
cruelty-free - YES
Net Weight : 30 ml / 1 fl.oz
Ingredients
Argania Spinosa Kernel Oil
Application Tips
Hair Application—Work through damp, clean hair daily or as needed.
Skin Application—Apply a few drops to the entire face once daily or as needed. If irritation occurs, cease use and consult a physician. Use only as directed on unbroken skin. Patch testing prior to use is advised. Keep out of reach of children.