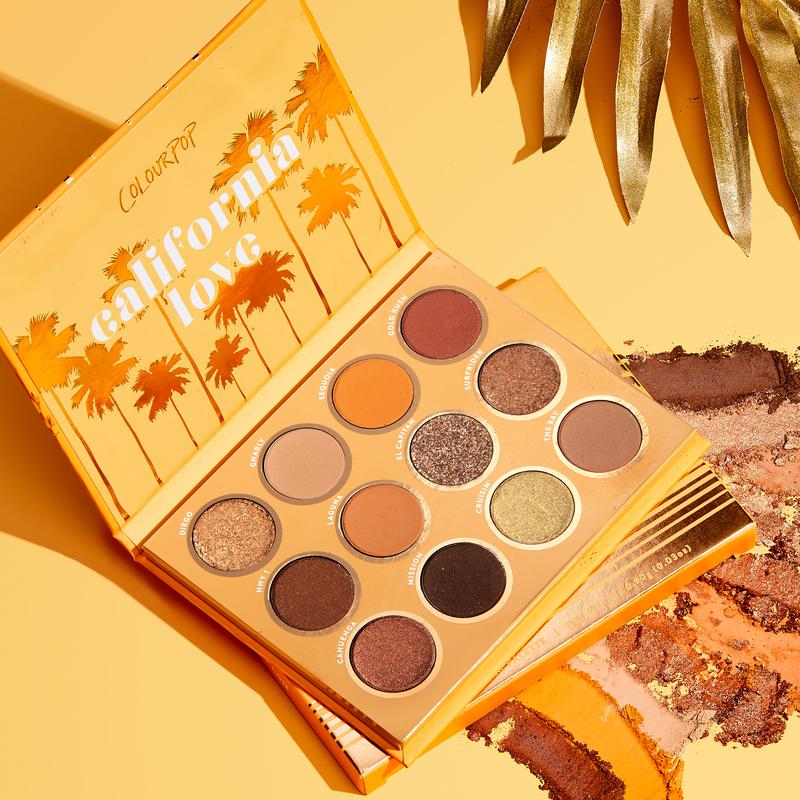 Consider this our love song to the West Coast.
The perfect warm golden eyeshadow palette to create the perfect day to night look or California sunset eye.
In 12 shades of metallic bronze, warm mattes, and a glitzy pop of Pressed Glitter - they're all good, from Diego to The Bay.
PRESSED POWDER SHADOW : Highly pigmented shadow that applies evenly and feels ultra-velvety and silky. This long wearing formula contains a unique combination of softer powders which adheres easily to the eyes, gives a soft focus effect, and blends smoothly and evenly.
FINISH : Metallic, matte, pressed glitter
SHADE : Golds, neutrals, yellows/oranges, oranges/corals, reds, browns
SHADOW PALETTE
diego: warm mid tone gold
gnarly: soft warm beige
sequoia: vibrant yellow tangerine
gold rush: rusty terracotta with gold flecks
hwy 1: chestnut brown with gold flecks
laguna: muted yellow peach
el capitan: bronze, copper, and gold pressed glitter
surfrider: mid tone terracotta with gold glitter
cahuenga: vibrant copper
mission: deep brown with gold flecks
cruisin': pale yellow gold
the bay: neutral warm brown
Net Weight
PRESSED POWDER SHADOW : 12 x 0.90g / 0.03oz

Application Tips
Apply with your favorite shadow brushes.
Flat and firmer brushes will give the most color payoff.
Fluffier brushes are great for blending.
Use a small angled brush to line the eyes.