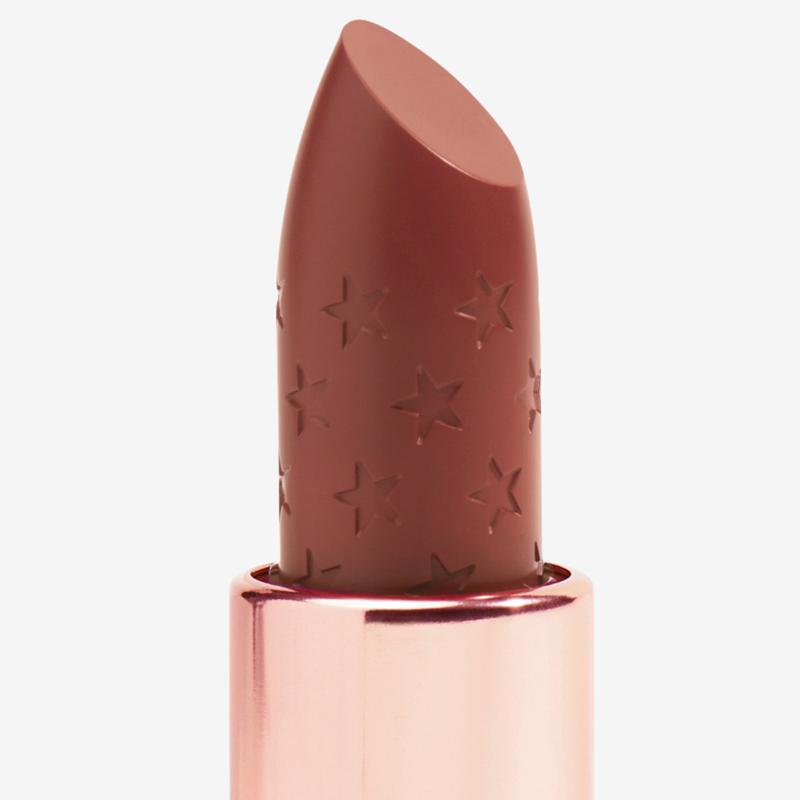 LUX it up. Enriched with our LUX Blend of hydrating butters, this creamy, long-wearing lipstick glides on the lips with rich pigmentation in a comfy, lightweight formula.
This true terracotta is your new mane squeeze.
CRÈME LUX LIPSTICK : This full-coverage lipstick is packed full of the finest pigments to give you long-wearing, true color in shades made for every skin tone. This super pigmented formula glides on like butter from our exclusive lux blend of acai, jojoba and pomegranate seed butters that hydrate and keep your lips looking fresh af. Natural antioxidants protect your lips from environmental stressors and premature aging.
SHADE : Oranges, reds
Net Weight
CRÈME LUX LIPSTICK : 
3.5g / 0.12oz
Application Tips
For CRÈME LUX LIPSTICK : 
First exfoliate lips with our lippie scrub and prep with our lippie primer to provide a smooth surface for your lipstick.
Then define your lips with lippie pencil and now you're ready to apply your lux lipstick.