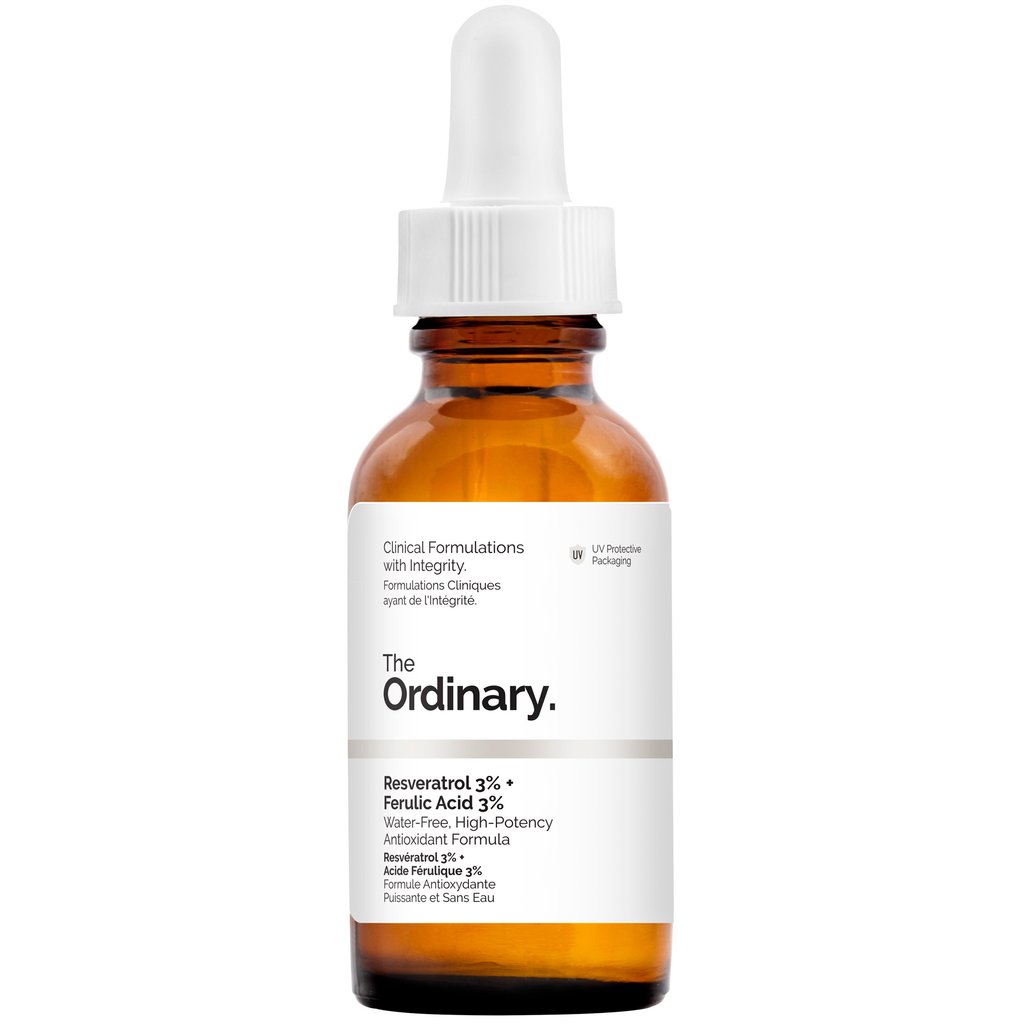 Resveratrol 3% + Ferulic Acid 3%
Help protect skin against signs of aging with this concentrated antioxidant serum.

This formula combines very high concentrations of two of the most powerful and important antioxidants in skincare: Resveratrol and Ferulic Acid. Resveratrol is a natural phenol found in several plants and our pure source is 100% derived from Japanese Knotweed. Ferulic Acid is a high-potency phytochemical antioxidant found naturally in walls of plant cells.

Resveratrol: an antioxidant derived from Japanese knotweed that helps protects from free radical damage and soothes skin irritation
Ferulic Acid: a high-potency phytochemical antioxidant found naturally in the walls of plant cells
The Ordinary's antioxidant offering also includes EUK134 0.1%. If you wish to take advantage of both formulas, either use them at different times or apply each in a separate step since acids and EUK 134 should not be mixed together.

WATER-FREE | ALCOHOL-FREE | OIL-FREE | SILICONE-FREE | NUT-FREE | VEGAN | GLUTEN-FREE | CRUELTY-FREE
Ingredients
Propanediol, Resveratrol, Ferulic Acid.
Application Tips
Apply alone or after water-based serums, before oils or heavier creams. Alternatively, mix with other treatments to enhance their antioxidant capacity significantly. Do not refrigerate.

This product can be mixed with The Ordinary Vitamin C Suspension 23% + HA Spheres 2% or Vitamin C Suspension 30% in Silicone at each application to form an outstanding antioxidant network of Vitamin C, Ferulic Acid and Resveratrol.