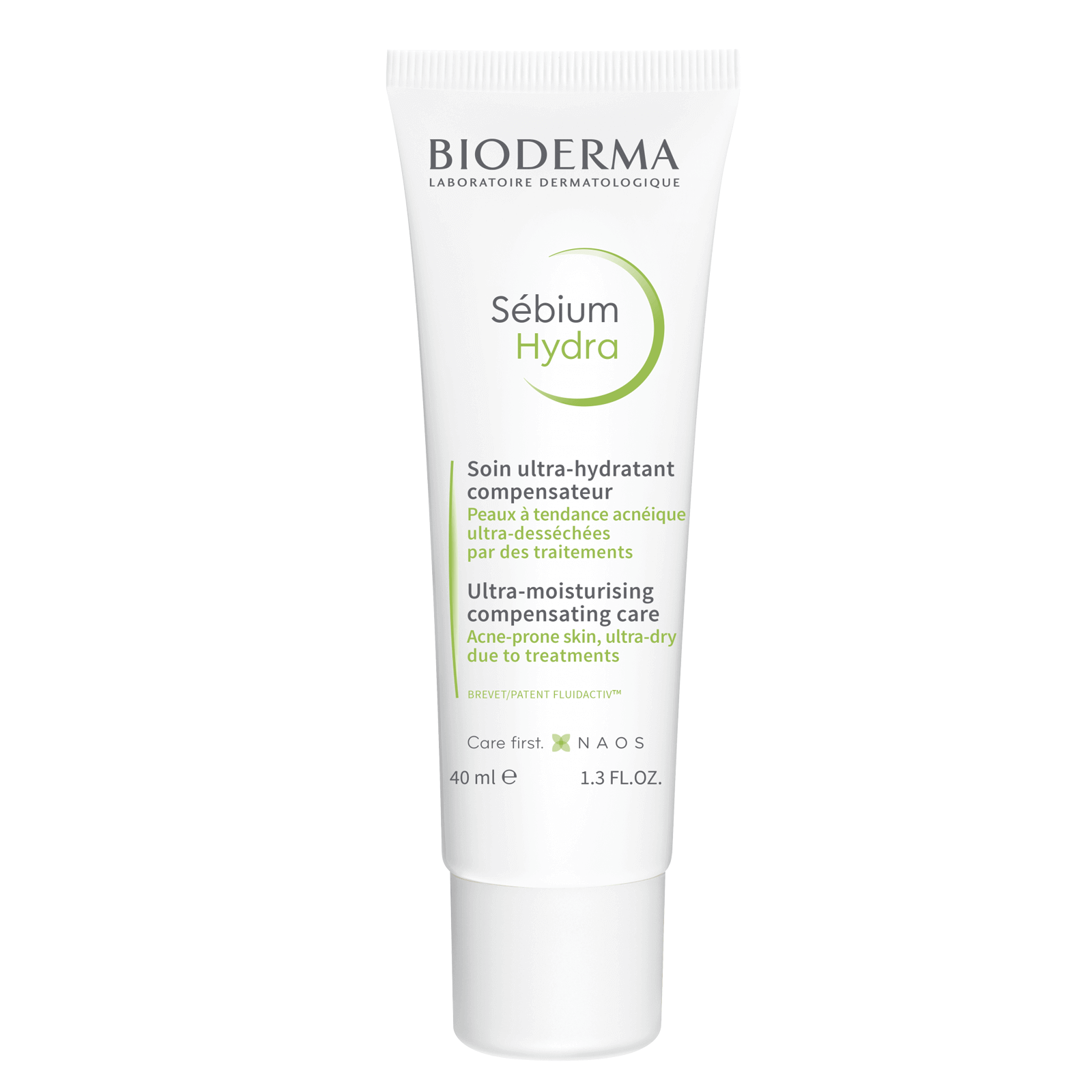 Bioderma Sebium Hydra Moisturising Cream 40 Ml For Long Term Hydration
This cream helps to moisturize and nourish skin damaged by anti-acne treatments.

It contains:
Glycerin: Deeply moisturizes the skin.
Enoxolone and allantoin: anti-inflammatory and soothe the redness.
Fluid Active patent regulates sebum to reduce acne.
Benefits:
• Intensely moisturizes the skin.
• Limits sensation of tightness.
• Soothes redness and relieves the skin.
• Can be used as a make-up base.

Active Ingredient:
Glycerin, Ceramides, Enoxolone, Allantoin, Fluidactiv Patent.
Points Of Interest:
• Suitable for Acne-Prone Skin.
• Non-comedogenic.
• If problems persist, consult a healthcare professional.

How To Use:
• Uses once or twice a day.
• STEP 1: Apply once or twice a day to skin cleansed with Sébium Gel moussant (Foaming gel) or Sébium H2O.
• STEP 2: Gently massage until absorbed.


Quantity:
40 ml
How To Store:
Stores at room temperature.
Made in:
France