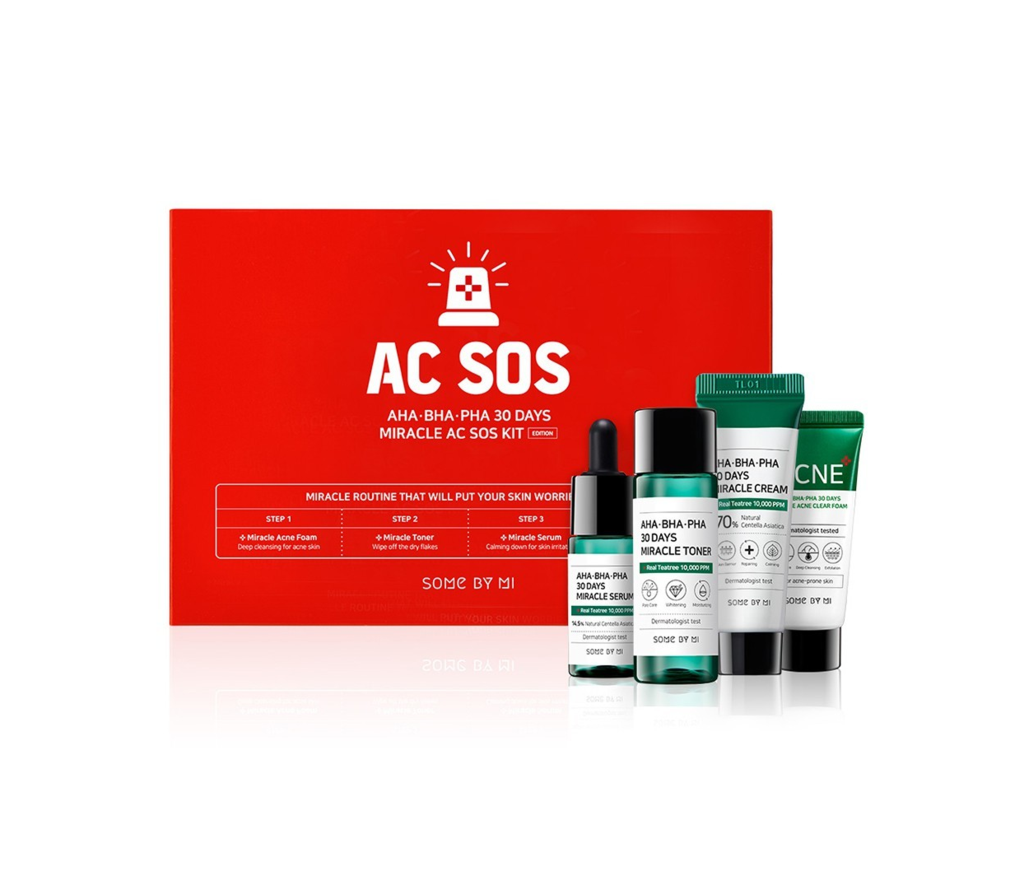 SOME BY MI AHA.BHA.PHA 30 days Miracle AC SOS KIT
Miracle AC SOS KIT, SOME BY MI Special Edition. Free of 20 Chemicals that may cause skin problems, Skin irritation testing completed, Formulated with nature-oriented ingredient.
How to use
1. Miracle Acne Foam: Take an adequate amount to create a lather. Smoothly massage over the face and thoroughly rinse with lukewarm water afterward.

2. Miracle Toner: Soak a cotton pad in the toner and gently swipe it over along the skin texture. Pat it gently until fully absorbed.

3. Miracle Serum: Shake the product lightly and spread it along the skin texture.
4. Miracle Cream: Take adequate amount, and gently absorb it.
• Origin: Made in South Korea
• Volume:
 - Miracle Acne Foam: 30 grams
 - Toner: 30 ml
 - Serum: 10 ml
 - Cream: 20 grams