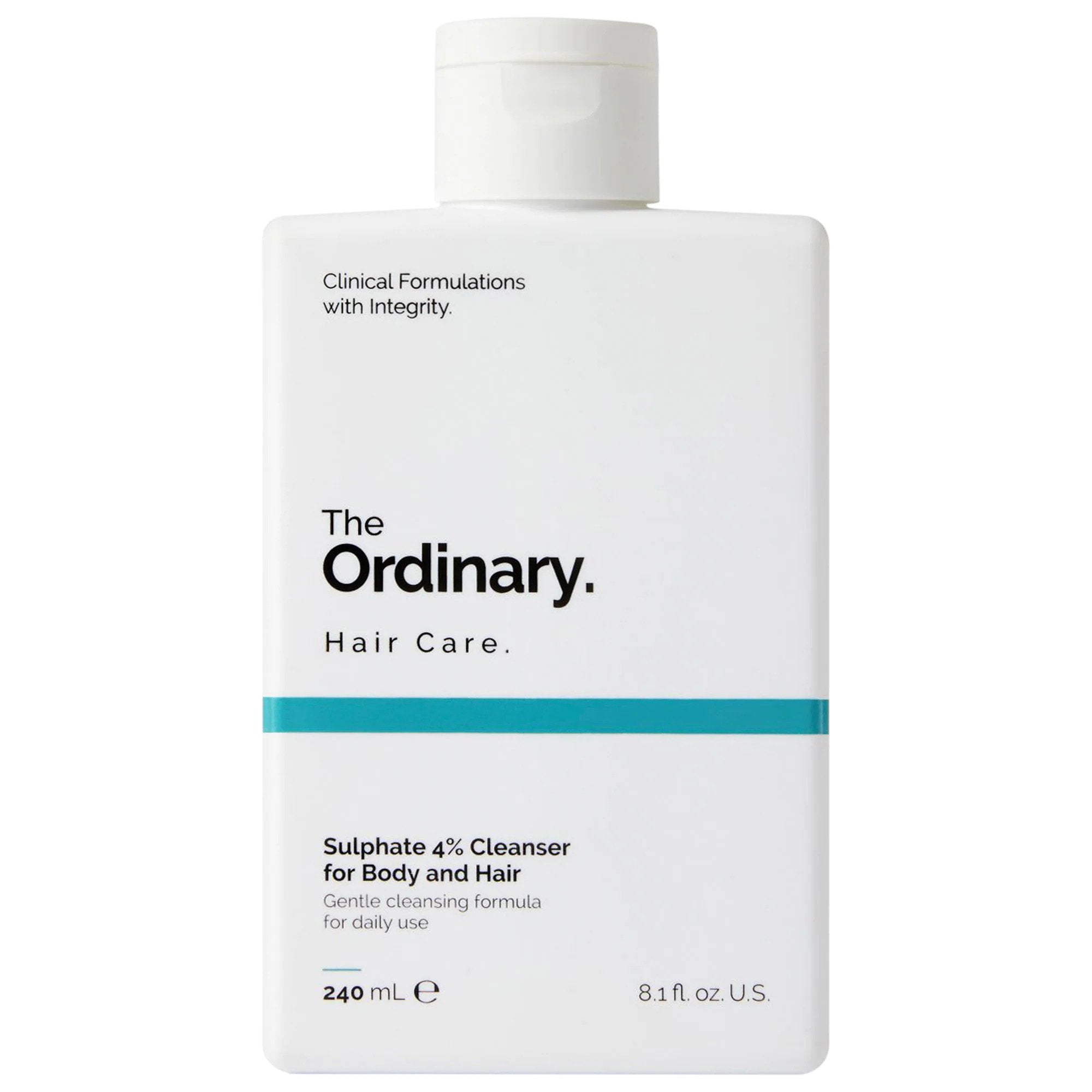 Sulphate 4% Shampoo Cleanser for Body & Hair
Sulphate 4% Cleanser for Body and Hair offers a gentle-is-essential approach to effectively cleanse body and hair. The low foaming product contains SLES-2, a milder sulphate that has been incorporated into the formula to be gentle on the skin, and cleanse hair without additional colour fade. The molecular structure of SLES-2 is designed to provide effective cleansing at a lower concentration to minimize concerns with potential irritation associated with the use of sulphates.
HOW TO USE
Work the cleanser into wet hair and body. Rinse. If irritation occurs, rinse off, cease use, and consult a physician. Use only as directed on unbroken skin. Patch testing prior to use is advised. Keep out of reach of children.
Patch tests are an easy way to help predict if you may experience a negative initial reaction to a new product. It is recommended to perform a patch test before incorporating any new product into your regimen. We have outlined a general method for conducting your own patch test below based on the type of product.
Apply a small amount of the product onto a clean area of skin on the upper forearm.
Keep the area dry.
If the product has a specified duration of use, rinse off after this time has elapsed. Otherwise rinse off after 24 hours.
If any redness, burning, itching, blistering or irritation is observed at any time throughout the test, do not use the product.
INGREDIENTS
Aqua (Water), Sodium Laureth Sulfate, Polysorbate 20, Xanthan Gum, Tocopherol, Phytic Acid, Trisodium Ethylenediamine Disuccinate, Benzyl Alcohol, Ethylhexylglycerin, Phenoxyethanol, Chlorphenesin.