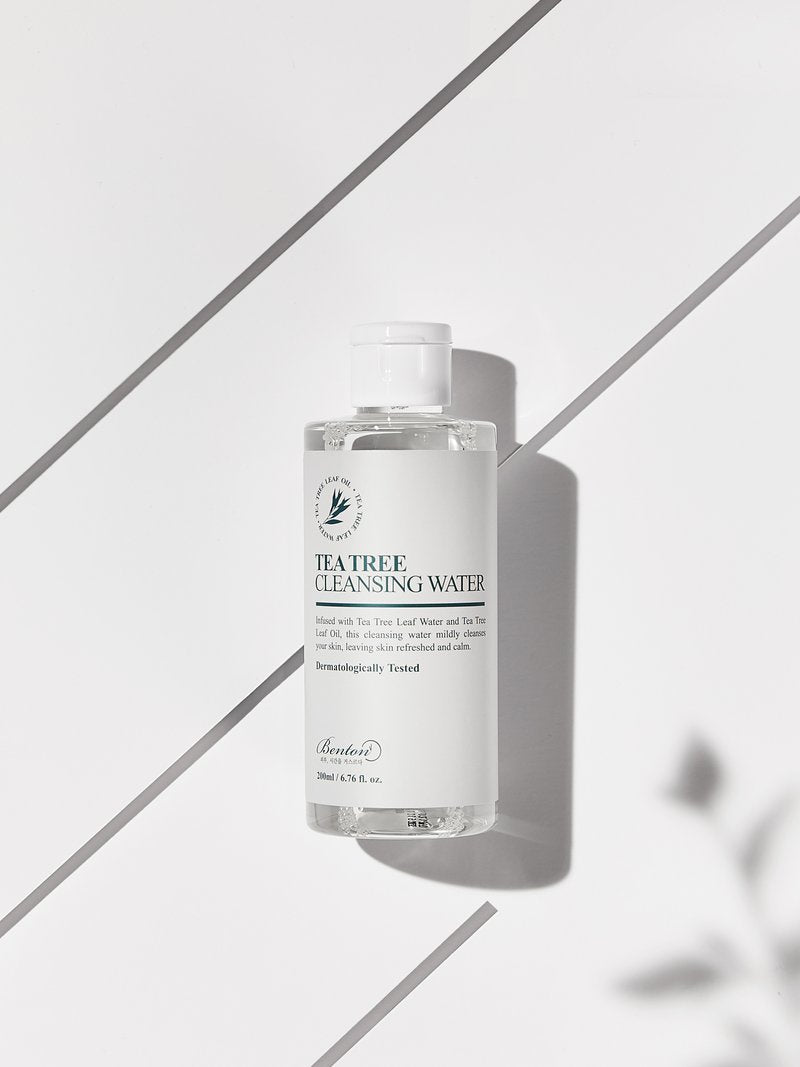 Tea Tree Cleansing Water 200ml
A soothing cleanser for sensitive oily skin!

Condense the makeup removal and first cleanse of your routine in one easy step with this game-changing cleansing water.

Made with 70% tea tree leaf water, this cleansing water goes beyond simply removing stubborn makeup and impurities, and actually infuses skin with acne-fighting tea tree leaf extract oil in addition to the application of the tea tree water.

With only 10 ingredients and no fragrance, this cleansing water takes on a double duty by effectively removing dirt and grime from pores while treating them with antibacterial ingredients to keep sebum in check and pimples from forming.

✓ 2019 SOKOGLAM Best Of K-Beauty TOP 10
✓ 2018 SOKOGLAM Best Of K-Beauty TOP 10
✓ 2015 HWAWHE Toner TOP 5
✓ 96% Customer answered satisfied with the skin texture after use
✓ Removes Heavy Makeup without Skin Irritation for Sensitive Oily Skin.
✓ Soothing & Hydrating
✓ Sebum Control
✓ Dermatologically Tested.
Ingredients
HERO INGREDIENTS
Tea Tree - Moisturizing, soothing, nourishing, and controlling oil-water balance and sebum.

FULL INGREDIENTS
Melaleuca Alternifolia (Tea Tree) Leaf Water, Water (Aqua), Dipropylene Glycol, Glycerin, 1,2-Hexanediol, Butylene Glycol, Melaleuca Alternifolia (Tea Tree) Leaf Oil, Polyglyceryl-6 Caprylate, Polyglyceryl-10 Laurate, Sodium Chloride
Application Tips
Saturate a cotton pad with the cleansing water and gently sweep across your face, moving from the center, outwards.

To help remove stubborn makeup, press a soaked cotton pad against your skin for a few moments to help dissolve the makeup before sweeping it away.